Peter Boyer's Grammy-nominated work Ellis Island: The Dream of America will be produced as a program for PBS' Great Performances, America's preeminent performing arts television series, with Pacific Symphony.
The Ellis Island performances with Pacific Symphony, conducted by Music Director Carl St.Clair, on April 7th and 8th, 2017 at the Renée and Henry Segerstrom Concert Hall in Costa Mesa, from their annual American Composers Festival, will be filmed for a national broadcast debut on PBS' Great Performances in the 2017-18 season, with subsequent broadcasts planned over the next three years.
The actors who will read the stories from the Ellis Island Oral History Project which are set in Boyer's work will be announced soon.
The producer of Ellis Island on Great Performances is John Walker, who has received fourteen Emmy nominations and two Emmy wins for his remarkable body of work. The director is Matthew Diamond, whose directing credits range from The Metropolitan Opera HD Live to The Wiz Live. The recording engineer will be Shawn Murphy, renowned for his work for composers such as John Williams and James Newton Howard.
Orchestras included in PBS' Great Performances series in recent seasons have included some of the world's finest: The New York Philharmonic, Los Angeles Philharmonic (their John Williams tribute), and Vienna Philharmonic. With this filming and later broadcast of Boyer's Ellis Island, Pacific Symphony joins this elite company. This will be the first-ever national television broadcast from the Renée and Henry Segerstrom Concert Hall.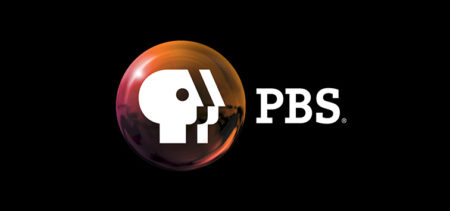 Boyer stated, "It has been a dream of mine since I composed Ellis Island in 2001-02 that one day it would be produced for PBS' Great Performances, America's preeminent performing arts television series — and it is thrilling to see that dream coming true." He added, "When I composed Ellis Island: The Dream of America fifteen years ago, of course I could not have foreseen the present national conversation regarding immigration. My work is a celebration of historical immigration to the United States through Ellis Island, and in so far as it is a positive and optimistic statement about American immigration, I am grateful that it will be seen and heard by so many people nationwide on Great Performances. It seems that the subject matter of Ellis Island could not be more timely and relevant than it is right now."
Also on the American Composers Festival program, which begins on April 6th (not filmed), are Frank Ticheli's Blue Shades and John Adams' The Dharma at Big Sur, with electric violinist Tracy Silverman.
Tickets may be purchased here.  A complete press release can be found here.