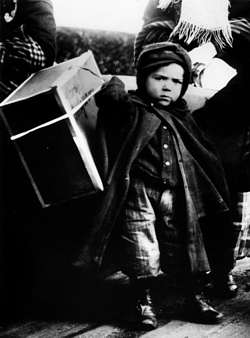 For its 2004-05 Discovery Concerts, the Richmond (Virginia) Symphony presented Peter Boyer's Ellis Island: The Dream of America, and engaged Boyer to conduct these performances. Additionally, the Symphony commissioned from Boyer a Teacher Guide to use in preparation for these performances. The Teacher Guide for Ellis Island: The Dream of America is an excellent resource for use in preparing educational performances with other orchestras, and is available from Propulsive Music for this purpose.
The Teacher Guide includes the following material, all geared toward young audiences:
An interview with Boyer about his background and work
Extensive background on the research for and creation of Ellis Island: The Dream of America
A brief history of Ellis Island and American immigration
Detailed discussion of the structure of Ellis Island: The Dream of America and its musical themes, with musical examples (notation) corresponding to specific tracks on the recording
Excerpts from the actors' script for the work
Numerous Ellis Island historic photographs (from the Ellis Island Immigration Museum)
Selected bibliography and websites for students' further research
The Teacher Guide may be downloaded for perusal purposes only, and may not be duplicated without specific written permission from Propulsive Music.